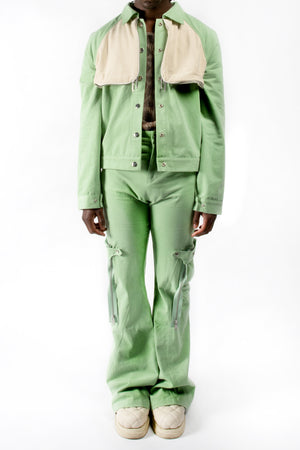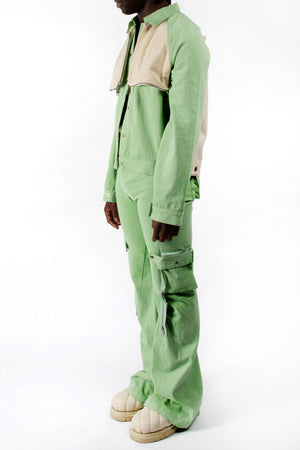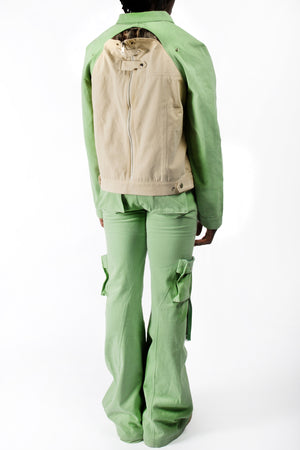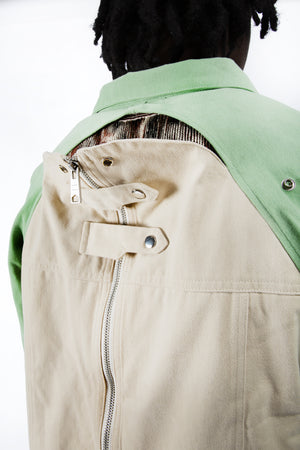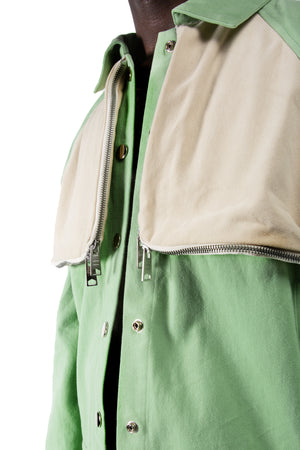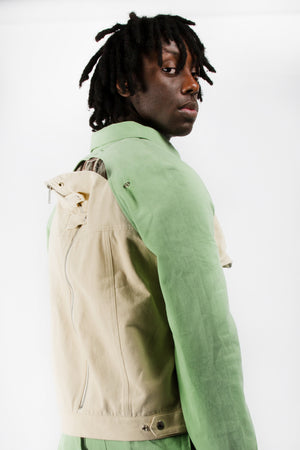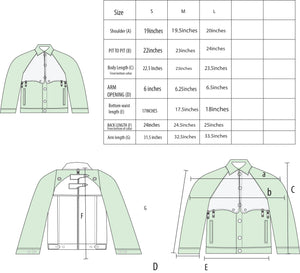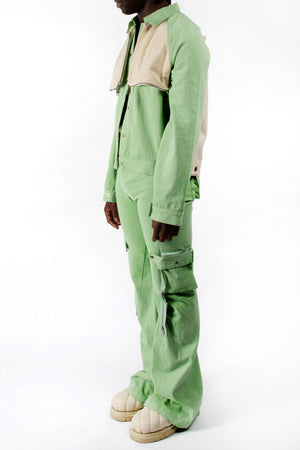 Seafoam Geppetto Jacket
The Seafoam Geppetto Jacket is made out of entire moleskin in a Seafoam Green and light biege colorway. The jacket features customized hardware, frontal pockets that are attached by a button for ease of access. Back is separated to look alike to a marionette effect. Open zips and two buttons to keep the back stable.
Measurements are listed at the end of the slide.