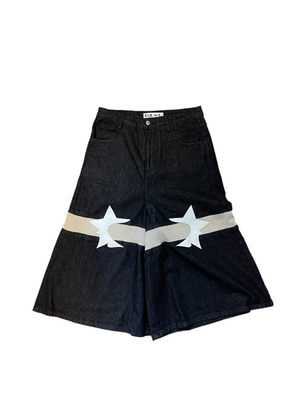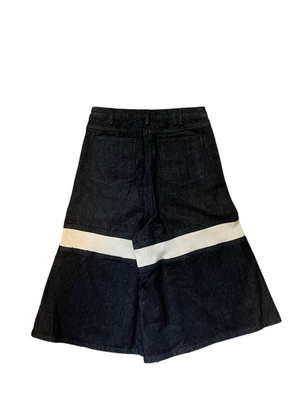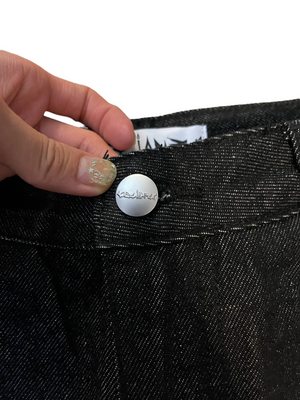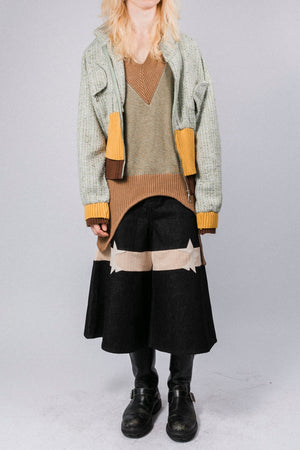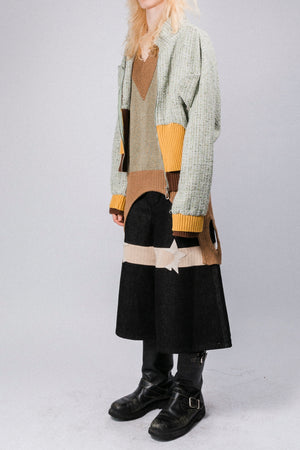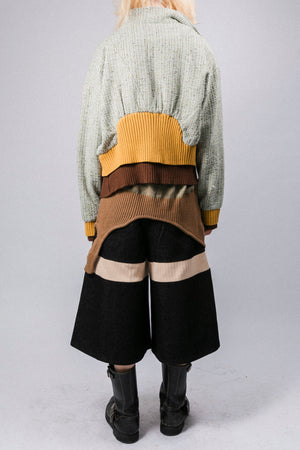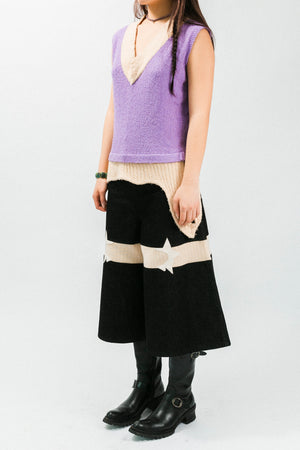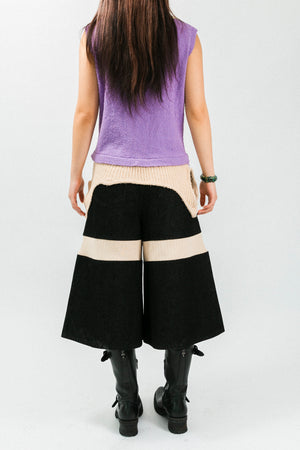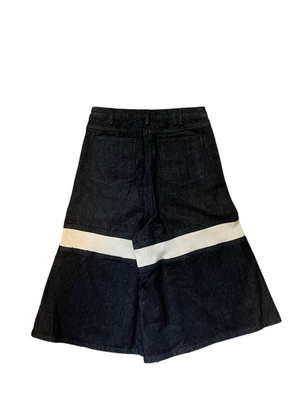 Cleioner Star Logo Ribbed Culottes
Made out of 100% denim mixed with a heavy duty ribbing and the Cleioner Wing motif logo made out leather. The shorts are alike a culotte cut, perfect for high boots and/or stying with another layer of pants. 
Customized logo placement silver button logo
Measurements provided in the last slide. Typical wear is to wear them high waisted but size up to wear on your hips.